REA Q4 Report 2015
21st December 2015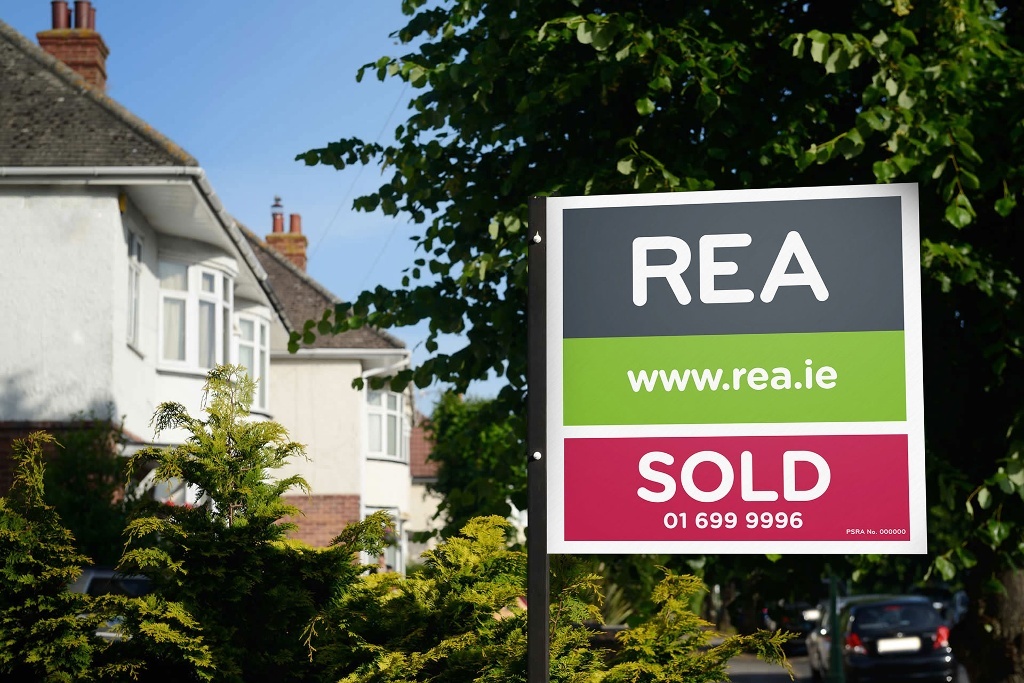 Average house prices in Dublin city and county fell by over 6% in 2015 as a combination of lack of suitable supply, high rents and the Central Bank's deposit rules stagnated the capital's market, according to a national survey carried out by Real Estate Alliance.


The average house in Dublin city and county now costs €332,000, down €21,500 (-6.08%) on last December's price, the Q4 REA Average House Price has found.


And while prices in the capital have been hit following large increases in 2014, values in the commuter counties and the larger cities have grown by 4.58% in the 12-month period, with the average house now costing €206,853.


However, the biggest upsurge this year has been in the rest of the country, where towns have seen growth of 9.31%, and average prices have risen from €111,518 to €122,161.


Ireland's largest cities have had a strong fourth quarter, with Cork (+3.64%), Galway (+4.17%), Limerick (+1.29%) and Waterford (+2.84%) all turning in their best performances since the survey began in 2013.


The average semi detached house nationally now costs €188,370, the Q4 REA Average House Price Survey has found – a slight rise on the Q3 figure of €186,102.


Prices in Dublin city and county fell by -0.75% in Q4, while Dublin city alone fell by -0.69% – the average three-bed semi now costing €357,500.


However, the biggest growth was in the rest of the country outside the commuter belt and larger cities, where house prices increased by 0.95% in the last three months.


The REA Average House Price Survey concentrates on the sale price of Ireland's typical stock home, the three-bed semi, giving an up-to-date picture of the property market in towns and cities countrywide to the end of the selling season in December.


The lack of suitable supply is the biggest influence on the property market nationwide, according to REA Chairman Michael O'Connor.


"What we have seen in the last three months are prices only increasing in areas that are offering people the accommodation that they require," he said.


"People may want to buy housing, but if suitable properties are not available, they will not buy.


"We are seeing a lack of supply of good quality three-bed semi-detached houses across the country, and a desperate need for new developments.


"In many areas, the properties available in the sub-€220,000 level are either apartments, houses that are too small or need too much investment to bring them up to standard.


"The market is still stalled at the second–time buyer level, due to the restrictive nature of the Central Bank's deposit lending rules.


"Many potential second-time buyers now only have the option of renting bigger houses and letting out their own, as they are not able to afford the 20% deposit to be able to purchase.


"There are very few suitable houses to buy at the lower end of the market for first-time buyers because potential second-time buyers have no way to trade upwards.


"While Dublin was the first region to recover, followed by the commuter areas, we are now seeing an increase in values in our largest cities outside Dublin a year later, and one-by-one our smaller towns have started to see increases.


"For the first time we are seeing developers trying to buy land in the anticipation of building as it is now economical to build in some of our larger cities."


Prices in Kerry rose by 4.12% to €177,000 in Q4, while Munster neighbours Clare saw their average price go up 2.19% to €140,000 with both increases being fuelled by lack of supply, according to local agents.


Tipperary (+1.38% to €155,000) also saw house prices rise mainly due to a severe lack of suitable supply, while Monaghan (+2.56% to €120,000) experienced its first increase since 2008.


In Carlow (+1.07% to €142,000), local agents report a market influenced by repossessed properties negatively affecting values and while prices are rising, they are still selling at much less than build cost for developers.


The cash buyer is still more prevalent in country areas (47%) than in commuter counties (31%).


In the commuter counties, there was an average 1% increase in Wicklow, due to increased activity in Wicklow town up 3.77% (€265,000 to €275,000) and Bray up 1.54% (€325,000 to €330,000).


Meath and Louth were stagnant in Q4, with time taken to sell increasing from six to eight weeks on average in both counties.


However, three of the four REA agents in Kildare (with the exception of Naas) reported slight falls of -2.05% as lack of supply stifled the market in Q4, reducing average prices to €238,750.


In Dublin, the upper end of the market remained stagnant after suffering mid-year falls, as the seismic effects of the Central Bank rules are felt in the lower end of the market.


House prices in South County Dublin fell by -1.45% in Q4, with the effects being felt in sub-€290,000 housing.


House prices fell by €10,000 to €210,000 in three months in Tallaght (-4.55%) and by €5,000 in Lucan (-1.82% to €270,000).


"Constantly increasing rents have made it almost impossible for first-time buyers to save the deposit required," said local agent Anthony McGee of REA McGee.


"An average couple who are paying €1,400 a month to rent a two bed apartment in Tallaght, running an car and paying for childcare, cannot afford to save upwards of €20,000 for a deposit.


"And what is so frustrating for them is that what they are paying in rent exceeds the cost of a mortgage in the same property."



(See case study for Tallaght)