Q4 2017 REA Average House Price Index
2nd January 2018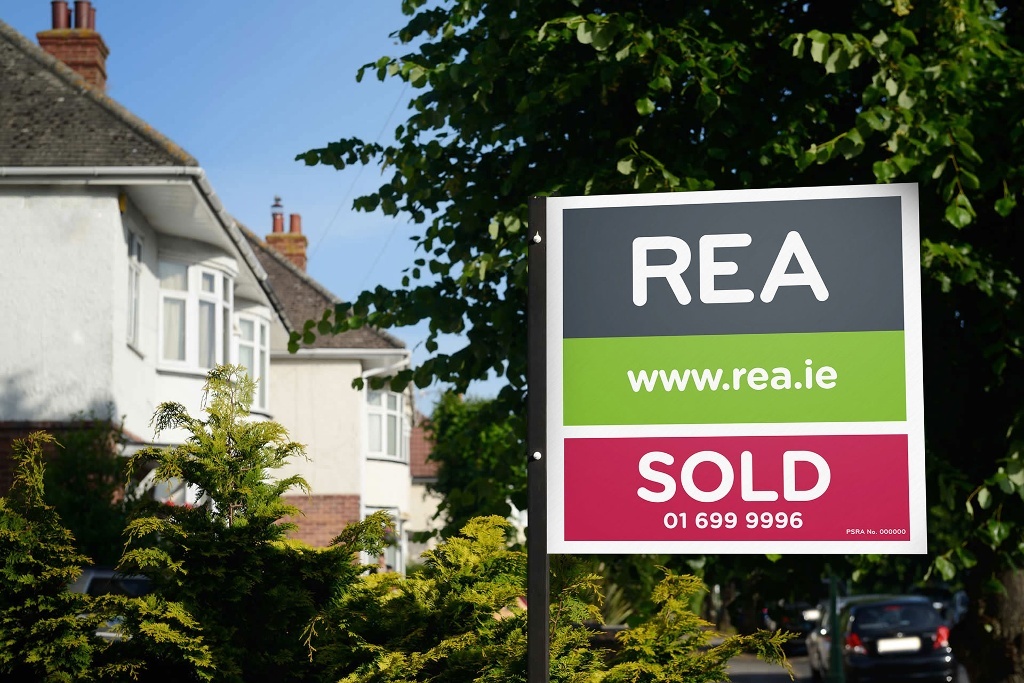 The rate of increase in three-bed semi-detached home prices in Dublin slowed to 1.5% in the fourth quarter of the year as buyers look to new homes on the horizon, the Q4 Irish Independent REA Average House Price Index has found.
While prices in the capital's postcode areas have risen by 12.5% in 2017 and stand at €438,000, the Q4 increase of €6,500 is over 60% down on the Q3 rate of 4.1%.
With more new homes developments coming to market, REA agents in the capital see buyers opting to pay a premium for modern build standards and the certainty of a selling price.
"With housing commencements expected to reach 15,000 this year for the first time since 2008, we are seeing real progress in the delivery of new home developments," said Paul Grimes of REA Grimes who operate in Dublin City Centre, Skerries and Ashbourne and have a good overview of the north Dublin and East Meath markets.
"We are entering a less heated phase in the second-hand market because many buyers are now opting to put deposits on new homes that may not be completed until mid-2018.
"This, in turn, will play a part in freeing up the stock of second hand housing on the market."
New homes are proving very popular as they are A-rated and there are no difficult bidding wars which can be very stressful for buyers in an under-stocked market said agent Barry McDonald of REA McDonald in Lucan.


"New developments are typically not bought by investors, which means there is a greater concentration of owner occupiers in new estates, which means better kept homes and more stability," he said.
The REA Average House Price Survey concentrates on the actual sale price of Ireland's typical stock home, the three-bed semi, giving an up-to-date picture of the property market in towns and cities countrywide to the close of last week.
The average semi-detached house nationally now costs €225,806, the Q4 REA Average House Price Survey has found – a rise of 1.8% on the Q3 figure of €221,861.
Overall, the average house price across the country rose by 11.3% over the past 12 months – compared to 7.7% nationally in 2016.
"The heated market that we saw throughout much of 2017 has cooled somewhat and we are now in a period of more certainty," said REA spokesperson Healy Hynes.
"A lack of supply is still the main driver of the market, with listings of second hand properties at a low level around the country.
"Anything that does go on sale is reaching sale agreed in a short period of time – five weeks on average and four weeks in Dublin city.
"However, this is not normal in a properly functioning market, where time periods of eight weeks to sale agreed are more common."
The commuter counties also returned a restricted growth of 1.5% in Q4, and 10% overall for the year, following a relatively static 2016, with the average house now selling for €229,300.
However, once again the influence of house pricing relative to the Central Bank's €220,000 deposit threshold is illustrated in a 14.7% annual rise in Meath where the average is €238,000 – almost twice the percentage increase registered in Kildare (7.3%) and Wicklow (7.5%) where average house prices are above the €260,000 mark.
Agents in Trim report that the because their market is comprised of mostly mortgage buyers, they saw a slowdown in Q4 after a year of almost record 24% price rises.


"Demand is strong in Trim for starter homes and with no new homes for sale in the area, REA TE Potterton report that the second-hand market has been buoyant, with commuters moving prices from €195,000 to €242,000 in 12 months," said Healy Hynes.
"The lowest increase in Q4 was reflected in the country's cities outside of Dublin, where the grouping of Cork, Limerick, Waterford and Galway returned 1% growth, with average prices increasing by €2,375 to €238,625.
"Agents in Cork City are returning their third quarter of flat growth – on a 5% annual increase – due to the difficulties that buyers find in breaching the gap between the deposit threshold and the €310,000 market value in the Leeside city.
"Cork city does not benefit from the higher average wages available in the capital and an the average price represents a step too far over the €220,000 mortgage deposit limit cap for some buyers, with our agents reporting properties taking up to 10 weeks to sell, double the national average.
"Galway agents have seen prices grow by 9.6% annually, but just 1% in Q4, with prices at €257,500.
"Limerick has seen 8.5% growth in the year (1.1% to €192,000) in Q4 which
Waterford saw prices rise by 2.6% in the quarter to €195,000 and 8.3% on the year, driven by scarcity in supply according to local agents."
Towns throughout the rest of the country saw rises of 2.6% in the fourth quarter with the average three-bed semi now costing €146,633, up 12.3% from €130,600 in December 2016.
Three-bed semis in Cavan town appreciated in value by a massive 33% in 2017, according to local agent REA Peter Donohoe.
Three-bed semis in the town came from a base of €105,000 a year ago to €140,000 now, with prices increasing by 12% (€15,000) in Q4 alone – again fuelled by a combination of low supply of suitable housing and pricing within affordable levels.
The rise of mortgage-financed non-national buyers is playing an increasing role in the housing market, especially on the east coast in markets as diverse as Dublin 24 and Wexford.
REA McGee in Tallaght has reported a 20% increase in non-national buyers, who are especially interested in apartment living.
REA McCormack Corish in Wexford have reported a 40% increase in the number of non-national buyers who are extremely well organised and always have their mortgage in place and deposits ready to go, according to Robert McCormack.