Q2 2018 Average House Price Survey
25th June 2018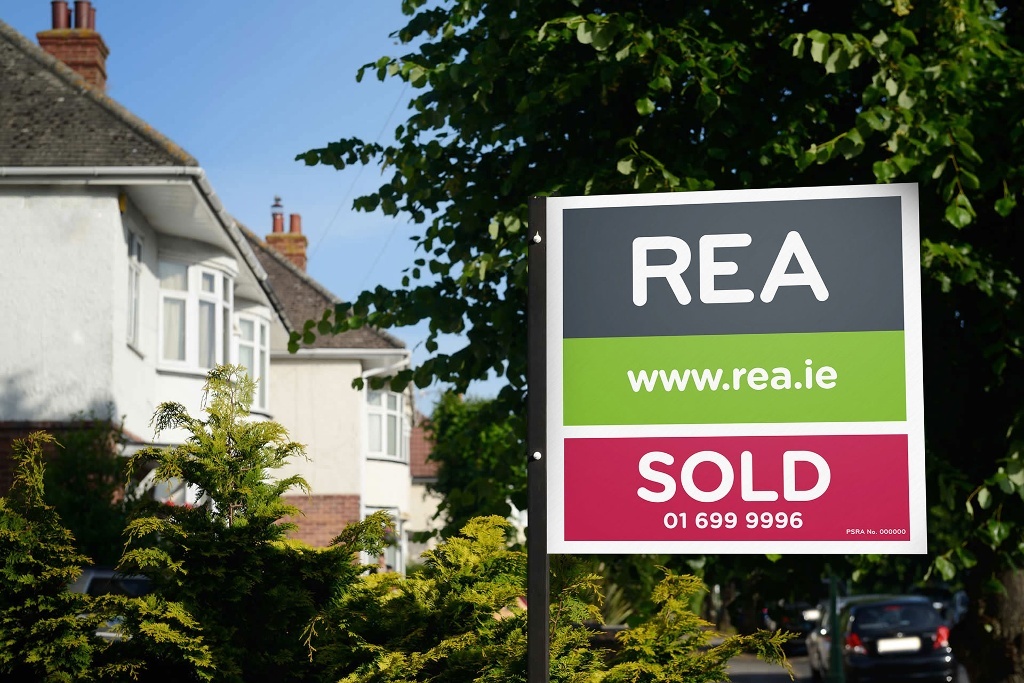 The increase in supply of new homes in Dublin and commuter counties is having an effect on second-hand prices in some areas, the Q2 Irish Independent REA Average House Price Index has found.
The rate of increase in second-hand three-bed semi-detached home prices in Dublin city and county was just 0.8% in the last three months, with prices falling slightly in one suburb.
After rising by 12.5% in 2017, the average price of a second-hand semi-detached house in the capital has increased by just €5,000 so far this year and now stands at €443,000.


"Wherever we have new homes on the market, they are definitely having an effect on prices in the existing market as they operate in their own price structure, with buyers prepared to pay a premium for A-rated properties," said REA spokesperson Barry McDonald.


"As a result, many of our agents in Dublin and suburban counties such as Meath have reported an increase in time taken to sell the average second-hand property and a slowdown in viewings, especially among first time buyers.


"As agents, our big challenge is to get vendors to accept the reality of the situation on the ground where sellers are not achieving the sort of inflated asking prices that they may expect for properties.


"In my own area, Lucan, we have seen the average three-bed semi price drop slightly by -0.6% (€2,000) in the past three months to €352,000, simply because of the selection of available new homes in the area.


"In the Celtic Tiger years, all prices rose across the board, but in 2018, the system is actually working and the only price inflation is in a new homes market that is concentrated in pockets.


"This is not a nationwide situation, as suburban Dublin is a sweet spot where there is serviced land available to build, plenty of financed buyers and baseline values that make it profitable for builders to develop new homes."


The REA Average House Price Survey concentrates on the actual sale price of Ireland's typical stock home, the three-bed semi, giving an up-to-date picture of the second hand property market in towns and cities countrywide to the close of last week.
The average semi-detached house nationally now costs €232,441, the Q2 REA Average House Price Survey has found – a rise of 1.5% on the Q1 2018 figure of €229,111.
Overall, the average house price across the country rose by 8% over the past 12 months – indicating that the market is continuing to steady after an 11.3% overall rise in 2017.
The commuter counties continued their recent steady growth with a 1.7% increase in Q2, with the average house now selling for €246,278 – a rise of €4,000 on the first three months of the year.
"Working from home has become part of the equation to beat both commuting and property for many buyers, according to REA Forkin in Wicklow Town who have seen prices rise by 3.3% to €315,000 in the last quarter," said Mr McDonald.
"They are seeing increased demand from young Dublin couples in more rural locations like Aughrim and Rathdrum.


"Co-location has become a buzzword among buyers, and all almost all of their prospective rural purchasers mention working from home for three days a week and commuting to Dublin for the other two."
The country's major cities outside Dublin recorded a combined Q2 rise of 1.5%, with an average three-bed semi costing €247,500.
Galway City saw a 2.8% rise to €272,500 for the second quarter in succession, with the western city recording an 11.2% increase in the past 12 months with local
"Buoyant demand is continuing to drive interest in starter homes in Galway, with a significant number of first-time buyers purchasing in estates all over the city as lending has loosened up," said McDonald.
"Average Q2 selling prices were also 2.6% higher in Waterford City, where the typical semi-detached house is now fetching €200,000 and a shortage of supply is reported.
"First-time buyers are driving up prices due to the shortage of new builds and banks are tending to finance only in blocks of 12, and when they are sold, further finance is made available according to REA O'Shea O'Toole in Waterford City.


"The lowest growth in the past year has been in Cork City where prices have risen by 0.8% in Q2, and just 2.4% in the year, to a current average of €317,500.


"Our agents are reporting that a shortage of supply in mature areas, the deposit limit restrictions and the Help To Buy scheme driving first-time buyers to new homes have been factors in this figure."


The highest increases were seen in the rest of the country's towns, which experienced a 2% rise in Q2 to an average of €153,094 – up €3,000 in 12 weeks.
"These are areas where it is still largely not economic to build new homes, and the dwindling supply existing stock at lower rates is disappearing," said McDonald.
"The highest rate of increase in the country came in Castlerea in Roscommon where agent Seamus Carthy reported rises of €10,000 to an average of €120,000 (9.1%) in Q2 as supply continues to constrict.
"This represents a 33% increase on the June 2017 where prices rose by €10,000 or 12% in Q1."